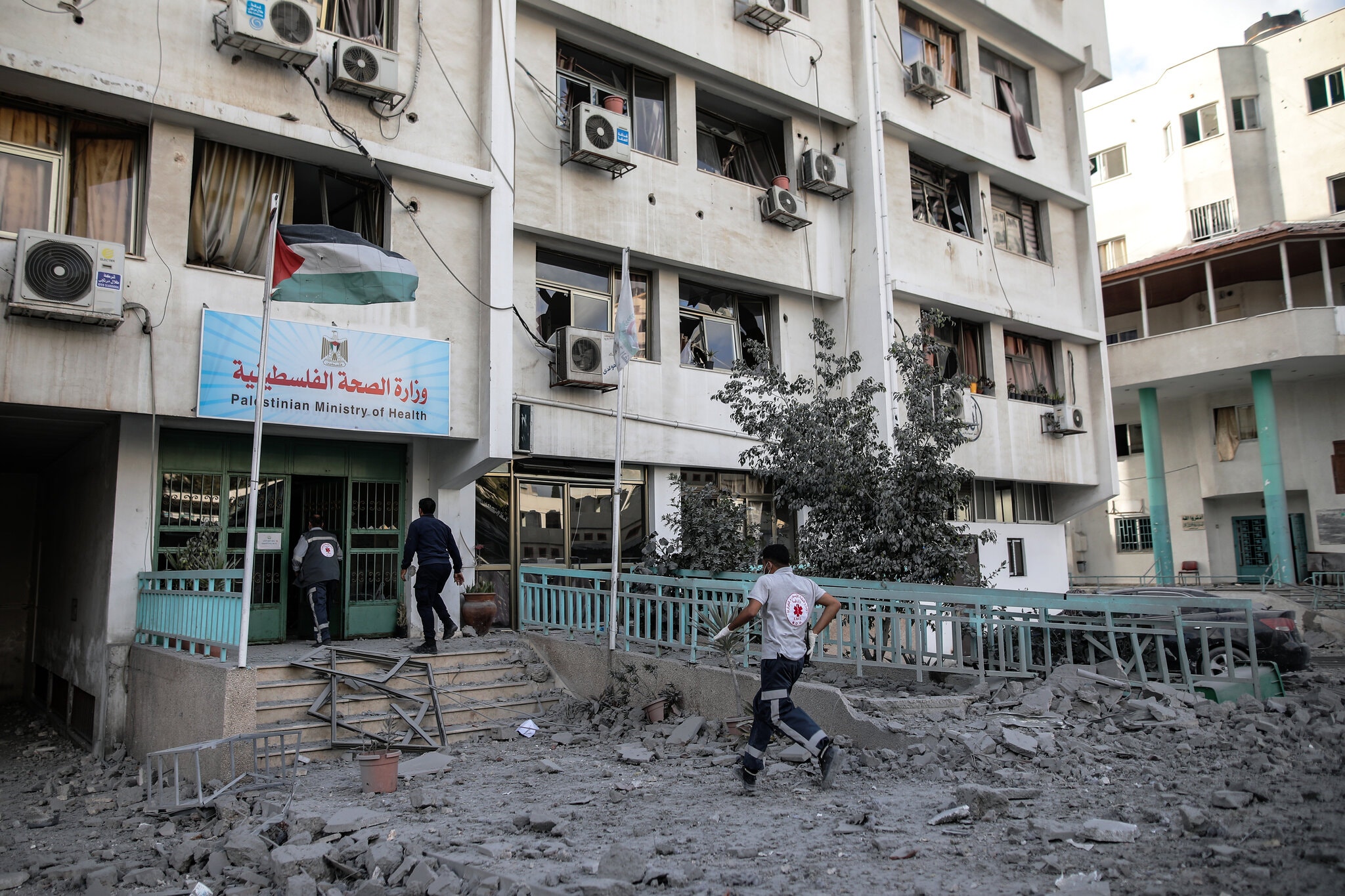 An Israeli airstrike damaged Gaza's only lab for processing coronavirus tests, officials said
By Adam Rasgon 
Since Covid-19 first emerged in the blockaded Gaza Strip, a shortage of medical supplies has allowed authorities to administer only a relatively tiny number of coronavirus tests.
Now, the sole laboratory in Gaza that processes test results has become temporarily inoperable after an Israeli airstrike nearby on Monday, officials in Gaza said.
The strike, which targeted a separate building in Gaza City, sent shrapnel and debris flying across the street, damaging the lab and the administrative offices of the Hamas-run Health Ministry, said Dr. Majdi Dhair, director of the ministry's preventive medicine department.
One ministry employee was hospitalized and in serious condition after shrapnel struck him in the head, Dr. Dhair said in a phone interview on Tuesday.
"This attack was barbaric," he said. "There's no way to justify it."
The Israeli Army did not immediately respond to a request for comment about the strike. Since Israel began its bombing campaign in Gaza on May 10, the army has said that its airstrikes aim solely at militants and their infrastructure.
Dr. Dhair said that he believed the equipment inside the lab was unharmed but emphasized that it would take at least a day to clean up the damage and prepare it to process coronavirus tests again. In the meantime, he said, medical teams would stop administering tests.
Rami Abadla, the director of the Gaza ministry's infection control department, said that the lab would also be temporarily unable to process results for other tests related to H.I.V., hepatitis C and other conditions.
Over the past week, the authorities in Gaza have tested an average of 515 Palestinians daily for the virus. Only 1.9 percent of Gaza's two million people were fully vaccinated as of Monday, according to official data, compared with 56 percent in Israel.
After a surge in cases in April, blamed mostly on the highly transmissible coronavirus variant first identified in Britain, new infections in Gaza had recently fallen to a manageable level, health experts said. But with Israeli airstrikes destroying buildings, causing widespread damage and leaving more than 200 people dead as of Monday, United Nations officials have warned that coronavirus cases could rise again.
Unvaccinated Palestinians were crowding into schools run by the United Nations relief agency in Gaza, turning them into de facto bomb shelters. Matthias Schmale, the U.N. agency's director of operations, said last week that those schools "could turn into mass spreaders."
SOURCE: New York Times