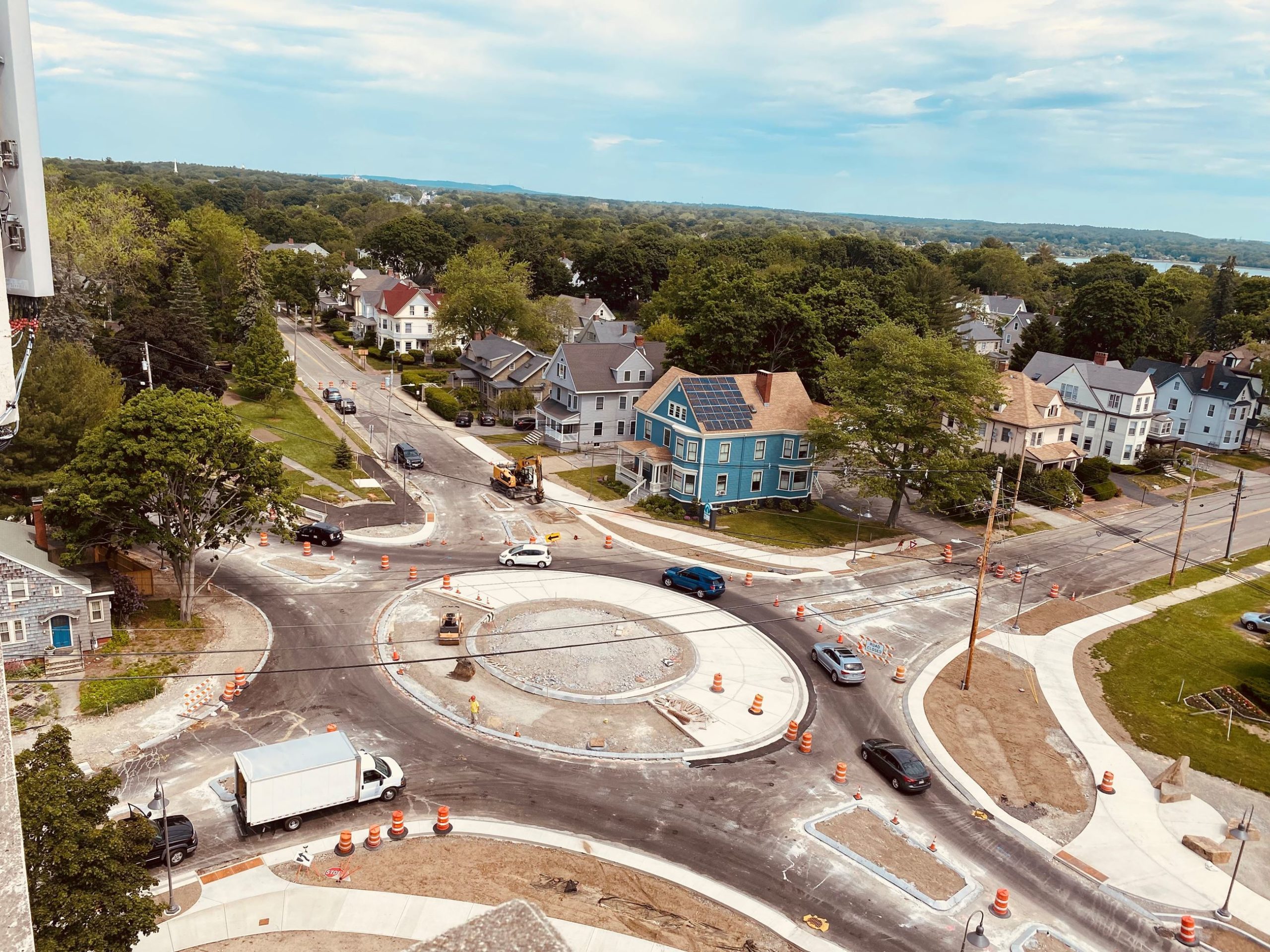 Portland's Deering Center Roundabout to open today
By Setareh Jalali
After more than a year of construction, Portland's first roundabout will be open to traffic today in Deering Center.  
The area near the University of Maine School of Law used to be a six-way intersection with long waits and confusing signage that left many drivers wondering which way to go. The new roundabout has 5 entries and exits, and city officials are hopeful that it will improve the flow of traffic in the busy intersection known for its heavy use by commuters.  
The MaineDOT had previously labeled the intersection as a High Crash Location, with 38 reported crashes, of which 9 resulted in personal injury.  
According to the city government's website, the roundabout's crosswalks are raised to encourage slower speeds. City officials are encouraging drivers to pay close attention to signage and to yield to pedestrians at crosswalks.  
The Portland Public Art Committee is working with artist Mark Pettegrow to install his artwork, "Passing the Torch," in the middle of the roundabout. According to the Portland Press Herald, the work includes three bronze flames sculptures mounted on granite boulders.  
The city website says that various work on the roundabout may continue until November 15, 2021, with street paving and striping scheduled to happen in August.  
City Staff and City Council met with the public to discuss a solution for the busy intersection as early as 2012 but the project was not advertised for bid until December 2019.