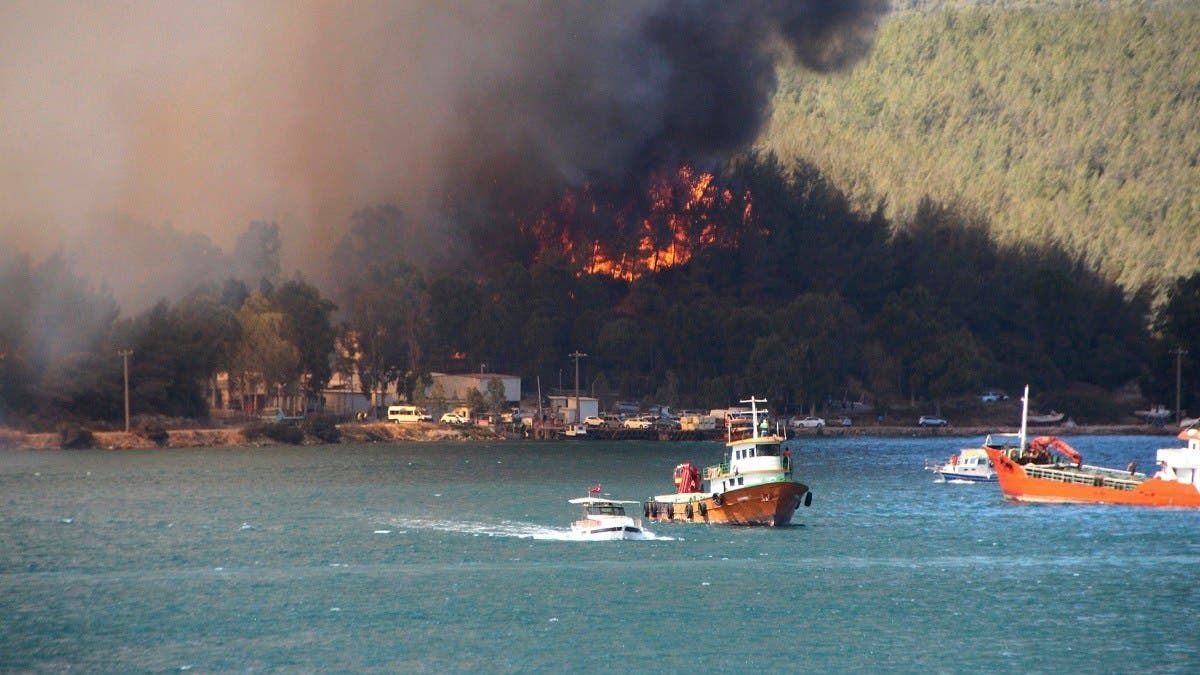 Turkey struggles with wildfires for sixth day, fires rage in other parts of Southern Europe
By Setareh Jalali
Turkey has been grappling with wildfires for six days now, marking its worst fire crisis in decades.  
The worst fires have occurred in major tourist regions, along Turkey's Mediterranean and Aegean coasts, and have seen thousands of tourists fleeing by boats over the weekend. According to CNN, the popular destination city of Bodrum evacuated 1,100 people on Saturday alone.  
Turkish authorities said Monday that more than 130 blazes had been contained but firefighting efforts are far from over. According to the BBC, satellite photos show nearly 250,000 acres of Turkey's forests have been consumed by flames. 
Greece, Cyprus, and parts of southern Italy have been fighting off fires also as intense heat and dry conditions fuel the conditions. The month of July saw temperatures an average of 5-10 degrees F above normal in much of eastern Europe. Parts of Greece and Turkey also reported no rainfall this past month. Experts say climate change increases the chances of these intense blazes.  
Greek Prime Minister Kyriakos Mitsotakis warned on Monday that the country is suffering its worst heatwave since 1987, with forecasters estimating temperatures could reach 113 F this week. According to Al Jazzera, residents were advised not to go outside unless necessary.  
The European Union said on Sunday that it would send three water-carrying planes to help douse fires in Turkey. Croatia, Spain, Russia, Iran, Ukraine, and Azerbaijan have already sent planes of their own.  
President Recep Tayyip Erdogan's government has faced criticism for not having enough firefighting aircraft in the country. Much of the criticism has come from rural Turkish residents who rely on farming and have lost much of their land and livestock to the fires.