What Is the Roux Institute? Meet the B&M Factory's Replacement
By Setareh Jalali
If you've been living in Portland for the last decade, you've seen with your own eyes the way that the city has evolved from a tiny town-sized city to a bustling tourist hotspot and future technological hub.  
Between the WEX global headquarters that opened on Fore Street in 2019 and the research institute that opened in the same building just last year, Portland is sizing up to be New England's Little Silicon Valley.  
The developments have seen mixed reactions from locals, some of whom fear that the new industries will favor out-of-towners over Maine workers. Others think it's exactly what an aging state and up-and-coming city need for its economy.  
Whichever way you lean, it's safe to say no Portlander was very happy to hear the recent news of the closure of the B&M Bean Factory. Open since 1913 on the Casco Bay Harbor, the factory has been an iconic staple of I-295 for generations of Portland residents. But not for much longer. 
The building was recently sold to Northeastern University for the expansion of their Roux Institute, which is currently housed in the WEX building. Factory production will cease in the last 4 months of 2021 before being moved to plants in the Midwest, according to the Press Herald. 
Now, Mainers hold a healthy amount of skepticism, especially when it comes to businesses moving into our beloved hometowns. So, what exactly is the Roux Institute? And what does it hold for the future of Portland?  
Here are the facts:  
The Roux Institute was created in 2019 through a generous $100 million donation from David Roux, a Silicon Valley technology entrepreneur and Lewiston native, and his wife, Barbara. 

 

According to the institute's website, the Roux Institute is a graduate school and research center focusing on developments in artificial intelligence,

 computer and data sciences, digital engineering, and the advanced life sciences and medicine.

 

Roux has said that the goal of the hub is to drive sustained economic growth in Portland, establishing the city as a regional hub for new businesses in the next century. 

 

At least 24 Maine-based corporations have partnered with the institute to train current and future employees in short-term programs tailored to industry needs, according to the institute's website. Those corporations include IDEXX, Maine Health, and Unum. 

 

The institute welcomed its inaugural class a year ago, with 550 students spread across their programs, 76 of which were graduate students.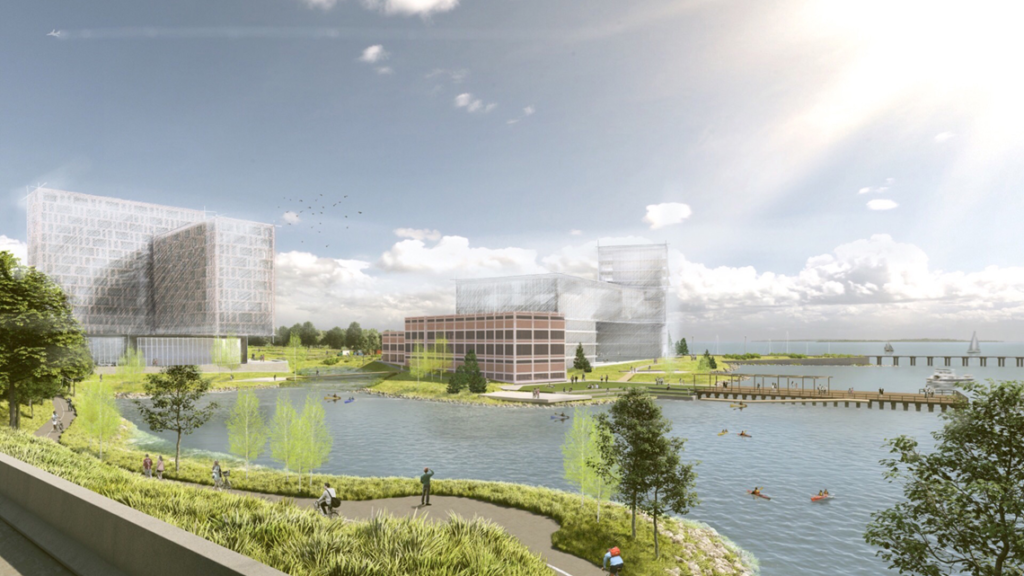 A Falmouth-based nonprofit representing the Roux Institute is the actual buyer of the B&M waterfront property. The non-profit has said that the property will be used not only for the institution but also for offices, restaurants, and possibly a hotel.